XXIVth Annual Meeting DG-GT
German Society for Gene Therapy
26.-28. September 2018 in Freiburg
Dear Friends and Colleagues,
on behalf of the Organizing Committee of the German Society for Gene Therapy (DG-GT), I cordially welcome you to the XXIVth Annual Meeting of our Society in Freiburg.
These are exciting times for gene and cell therapy. Several scientific breakthroughs in human gene therapy, genome editing and cancer immunotherapy have been successfully translated to the clinic in the last few years, and many more will follow for the benefit of severely diseased patients.
At this year's Annual Meeting, top researchers from all over the world will present their latest results and their cutting-edge developments in cell and gene therapy from the 26th to 28th of September 2018. The conference will have a special focus on the technological advances made in iPS-derived cell therapies and genome editing as well as the preclinical and clinical implementation of therapeutic approaches to treat genetic disorders, infectious diseases and cancer.
In addition, we have set up a Public Day to inspire and motivate high school student for the exciting topic we are working on.
We all are looking forward to a stimulating conference and are pleased to see you soon in the beautiful city of Freiburg.
Best regards,
Toni Cathomen
(on behalf of the Organizing Committee)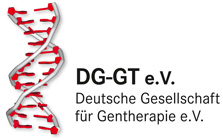 Check HERE for pictures of the meeting

Download the abstract book HERE
Scientific Committee:
Prof. Dr. Hildegard Büning
Prof. Dr. Toni Cathomen
Dr. Tatjana Cornu
Prof. Dr. Boris Fehse
Dr. Zoltán Ivics
Prof. Dr. Christian Kupatt
Dr. Claudio Mussolino
Dr. Dirk Nettelbeck
Prof. Dr. Christof von Kalle
Abstract Reviewers:
Prof. Dr. Hildegard Büning
Dr. Tatjana Cornu
Prof. Dr. Boris Fehse
Dr. Zoltán Ivics
Prof. Dr. Christian Kupatt
Dr. Claudio Mussolino
Dr. Dirk Nettelbeck
Prof. Dr. Axel Schambach
Administrative Team:
Elke Angela Bührer
Nicola Bundschuh
Dr. Anika Schmith
Melanie Springmann
Hoai-Thanh Vu
Iris Woltemate
WATS.ON