Welcome!
Division for Interventional Biological Psychiatry
On these pages we would like to introduce our team of the Division of Interventional Biological Psychiatry and give you some insight in our clinical research and the treatment methods we use.
Our main interests are difficult to treat, so far treatment resistent depression and obsessive-compulsive disorders. We focus our research on invasive treatment methods like vagus nerve stimulation (VNS) and deep brain stimulation (DBS) of the medial forebrain bundle.
Homepage in german
Visit our german homepage
Division of Interventional Biological Psychiatry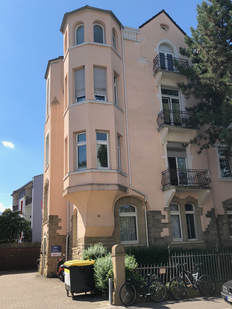 Division of Interventional Biological Psychiatry
University Hospital Freiburg
Department of Psychiatry and Psychotherapy
Hauptstraße 5
79104 Freiburg im Breisgau
Phone: 0761 - 270 69800 (secretariat)
Fax: 0761 - 270 9669800 (secretariat)
Mail:
hirnstimulation@uniklinik-freiburg.de
Secretariat (contact by phone)
Monday, Tuesday, Thursday: 9:00-13:00
Wednesday: 13:30-18:30